Capitol Locksmith Service - 24 Hour Emergency Locksmith Milwaukee, WI - 414-937-5987
Looking for a professional locksmith in the Milwaukee, WI area? Capitol Locksmith Service provides both residential and business customers in the Milwaukee, WI area with the best possible locksmith services every single day of the year. Our skilled and professional team provides 24-hour services and is reachable even on holidays when all our competitors are closed. Whatever service you need, it is always available at the moment you need it, whether you're having lock & locksmith issues with your entry doors or with your place of business or are experiencing a vehicle lockout.
Capitol Locksmith Service is not a name that's just limited to locksmith services. Our expert staff handles issues with home security and addresses business security issues as well. From installing the most advanced and sophisticated lock systems to performing a full-building lock change, there is nothing too complicated or too challenging for our professionals. Having been in Milwaukee for more than decade, over the years, our technicians have encountered just about every possible scenario related to locksmith issues that can be imagined. No job is too big for us, nor is a trivial locksmith task like key cutting or lock repairs any less of a priority for us!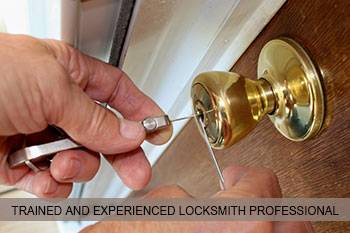 In addition to this varied history of on-the-job experience, our professional locksmiths strive to stay continually on top of the latest developments and techniques in the industry. All of Capitol Locksmith Service's locksmiths are required to attend annual conferences to keep themselves updated with the newest facets of the trade and the use of cutting-edge tools. In addition to this, all of our Milwaukee, WI technicians are required to be qualified and registered locally, which guarantees quality and affordable locksmith services to our clients.
Every time you're faced with a lock & locksmith situation, you can always be confident that we'll send a professional locksmith that is trained and experienced to resolve your particular issue, 24 hours a day on all days of the week. To Capitol Locksmith Service, customer service is paramount, and we won't finish a job until we're entirely convinced you are happy with the work we've done.
Emergency Services:
Right from getting locked out of your house in the cold to losing your car keys in the middle of nowhere, Capitol Locksmith Service understands that emergencies may come unannounced and make no consideration of whether it's a holiday or the middle of the night. To help out the Milwaukee, WI community, our locksmith services are available 24/7. We have a vast team of professionals on standby and own a huge fleet of mobile locksmith vans that are constantly on the move and can reach your location promptly. No matter what the situation, Capitol Locksmith Service is an emergency locksmith agency that you can trust!
Security Professionals
Our locksmiths have significant experience in the locksmith's trade and act as security professionals. The extent of our locksmith team's experience is something that Capitol Locksmith Service takes great pride in and it allows our professional locksmiths to make a detailed assessment of your business or home security and provide valuable advice on the various locking systems you can setup to reinforce it.
If you're interested in installing a new high-security lock system or in upgrading an existing one, contact our professional locksmiths today to learn about the wide range of fully-secure advanced locking systems that Capitol Locksmith Service's locksmith team can help you install.
How A Locksmith Works
The art of locksmithing has undergone an evolution from the days when it was simply a matter of making a locks replacement or key cutting to the modern approach that requires a skilled evaluation of the property to help secure it from external threats. Today, locksmiths require a period of formal education, often running concurrent with an apprenticeship to get their break into the locksmith services industry. Capitol Locksmith Service's proficient locksmith team can handle any lock & locksmith situation at any time. Our team is confident, experienced, prepared and is always ready to help out residents and businesses in Milwaukee, WI area.
Give us a call and experience our phenomenal services for yourself!
We Provide 24 Hour Emergency Locksmith in the following zip codes.
53202, 53203, 53204, 53205, 53206, 53207, 53208, 53209, 53210, 53211, 53212, 53213, 53214, 53215, 53216, 53217, 53218, 53219, 53220, 53221, 53222, 53223, 53224, 53225, 53226, 53227, 53228, 53233